Recently, the consumer hearing aid market has continued to ferment, and some audio players have continued to enter the hearing aid and hearing aid market. In order to gather technologies in the consumer hearing aid and hearing aid headset industry and promote the rapid development of industry technologies in the Chinese market, the [2022 Consumer Hearing Aid and Hearing Aid Headphone Industry Seminar] was successfully held on January 7, 2022. Realtek was also invited to participate in the speech sharing at this event.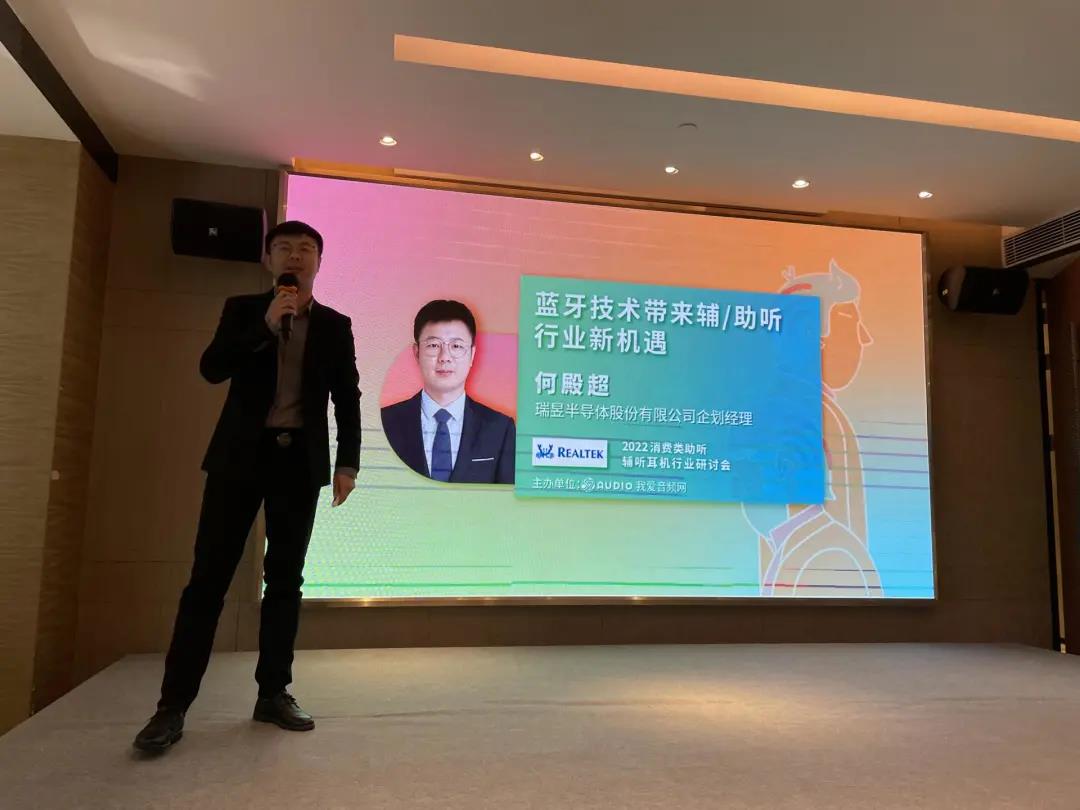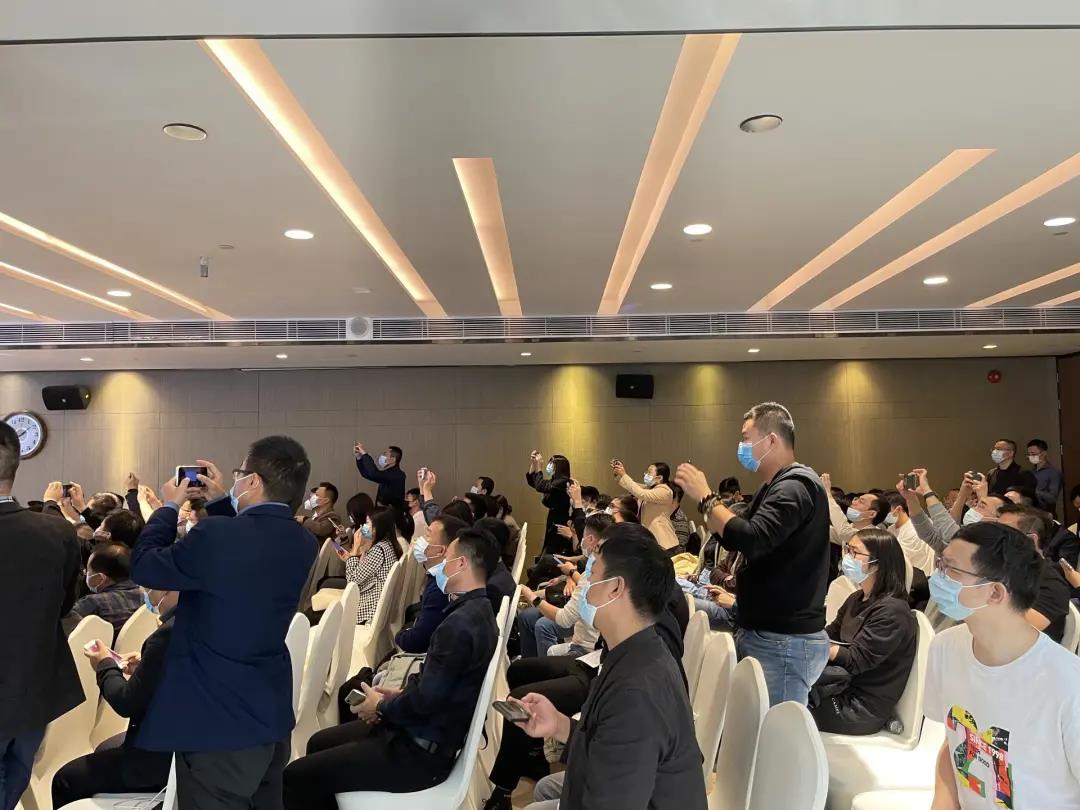 Realtek——Bluetooth Technology Brings New Opportunities in Assisted/Hearing-Aid Industry
Lance He, Planning Manager of Realtek , gave a speech on 'Bluetooth Technology Brings New Opportunities in the Assistive/Hearing Aid Industry'.
Wireless fitting and remote fitting are all new advancements brought by Bluetooth technology to hearing aids. In the past, HA needed a streamer as an intermediary. With the advancement of Bluetooth technology, end-to-end direct interconnection will be realized in the future, including mobile phones, TVs, and computers. Bluetooth is divided into two types: traditional Bluetooth and LE Audio Bluetooth. Mr. He said that the Bluetooth technology organization will take LE Audio as the development trend of Bluetooth in the next 20 years. LE Audio will unify the hearing aid standards of Apple and Android platforms, and LE Audio supports binaural hearing aid function, LE Audio broadcasting function will also replace the traditional T coil, and will also support seamless connection of voice control, the next generation of hearing aid technology, New interactive mode and other features.
The hearing aid / hearing aid headphone industry deserves attention in three aspects: low power consumption, support for binaural hearing aid function, and audio sharing.
Mr. He introduced the RHE and RHA solutions launched by Realtek for the hearing aid/auditory headphone market. RHE supports functions such as voice enhancement, independent adjustment of binaural volume, self-adjustment of high and low frequency compensation, and preset 4 or more frequency response curves. RHA is aimed at the consumer hearing aid market. It can be used by people with mild to moderate hearing loss. It can achieve functions such as amplification by 30 to 40 decibels, and can provide a clear and comfortable listening experience.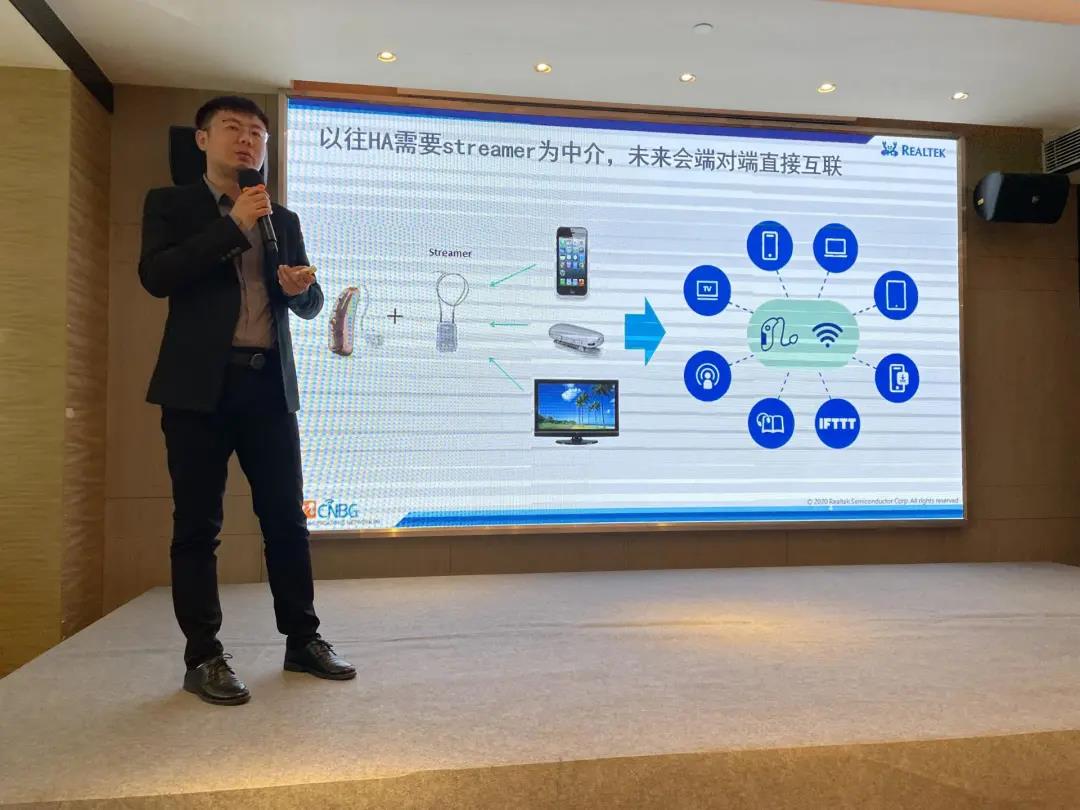 Realtek was established in 1987 and has been deeply involved in Bluetooth chips for many years. In the future, it will continue to provide you with high-stability and high-reliability audio solutions, ushering in the generation of innovative audio!