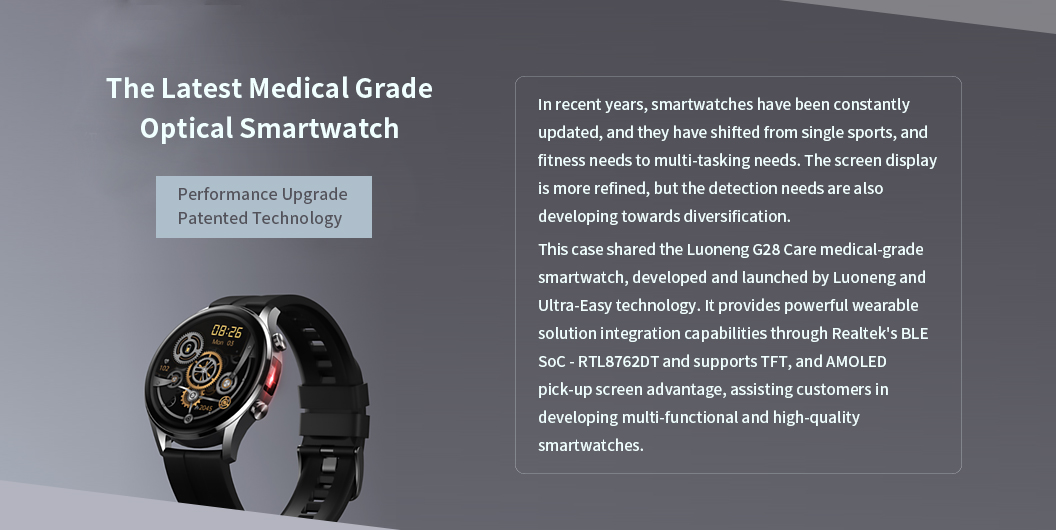 Multiple GPIOs for customers to connect multiple sensors
With 38 GPIOs, the RTL8762DT provides customers with the ability to connect a wide variety of sensors on the watch and provides support for TFT, 454x454 AMOLED pick-up screens, effectively reducing costs. On the G28 Care medical-grade smartwatch in this case, Ultra Easy has realized various functions, such as photoelectric blood pressure, blood oxygen, heart rate, sleep and exercise status detection, making the application of smartwatch beyond imagination!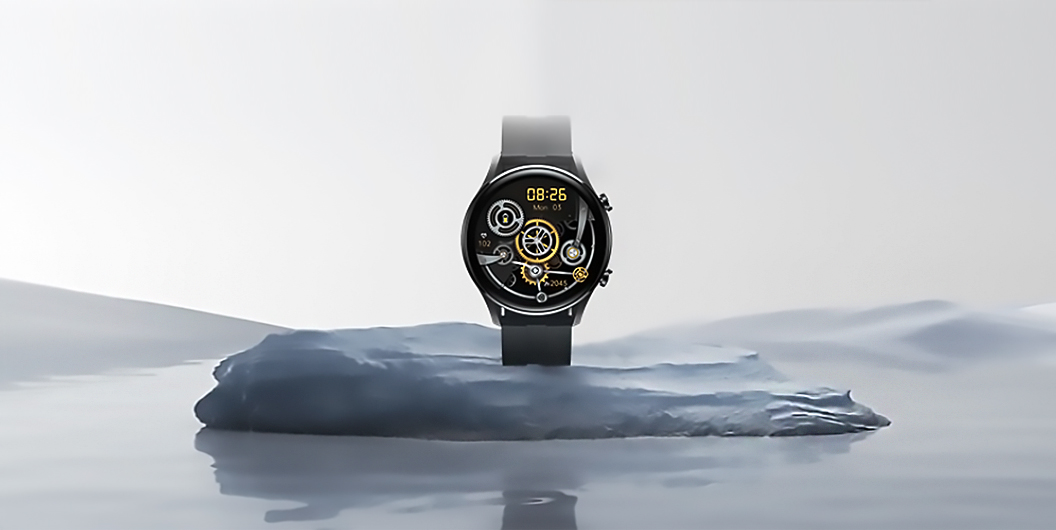 Low power consumption and high precision screen enhance user experience
The low power consumption of the smartwatch is a very important part. The RTL8762DT features a low-cost, high-performance ARM Cortex-M4F 32-bit CPU, which can be used in the G28 Care medical-grade smartwatch to achieve 10 days of long battery life for users who need a medical-grade watch, such as the elderly or those who monitor their health status at any time. It can solve users' feeling of power anxiety and improve the convenience of use.
Realtek BLE SoC's large RAM and high-frequency computing capabilities, QSPI capabilities, provides a more refined screen display and, based on Rene wearable SDK, can help customers simply and quickly design different UI, as the G28 Care medical-grade smart watch high precision curve display and the use of easy-to-understand curve to display the status of blood oxygen and sleep for enhancement of the user's visual viewing effect.
Realtek's BLE SoC is very mature for smartwatch applications. The technology is constantly iterating and evolving in response to market changes, not only to meet customer development needs and save development costs, but also to help customers gain a competitive advantage in the smartwatch market.