The Realtek Bluetooth Smart Audio Conference was a complete success in Shenzhen on October 20, 2021! The theme of this conference is 'Bee Mang Bee Dew Hears the Future', and will release LE Audio's forward-looking layout plan, while showing the industry's most popular BLE technology application. On the same day, Realtek invited many partners and customers to join in the grand event to prepare for the future and advance the new generation of audio!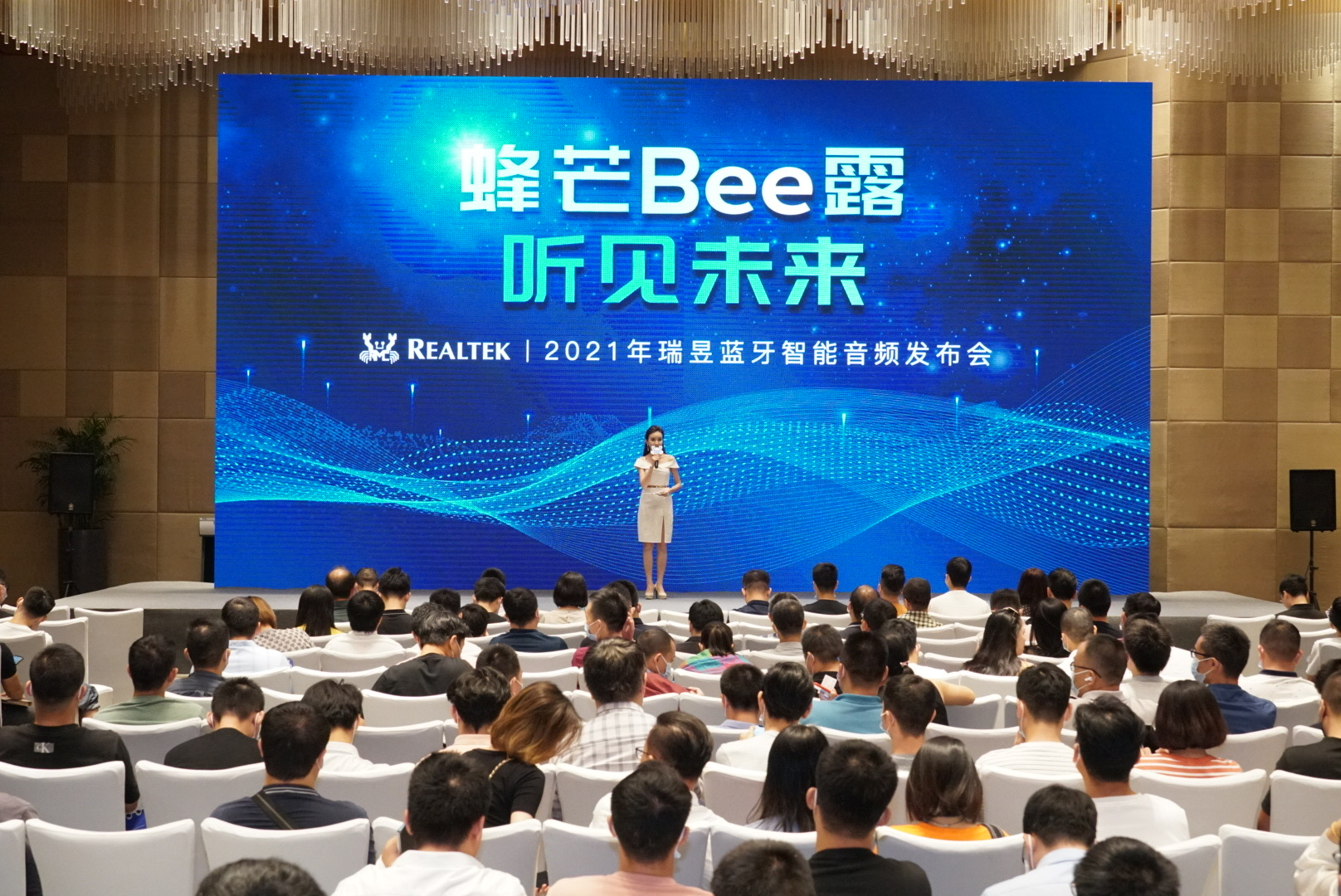 Hear the future
First of all, Elton, the marketing director of the communication network business group, will bring the opening video to show the fruitful results of Realtek in 2021 and its prospects for the future. The drastic changes in the environment in the past two years have driven the rapid transformation of the chip market. In addition to the increase in demand for the number of chips, the quality optimization has also been continuously improved. Realtek has never stopped, making continuous progress and cooperating side by side with customers. Promote the chip market to a new generation.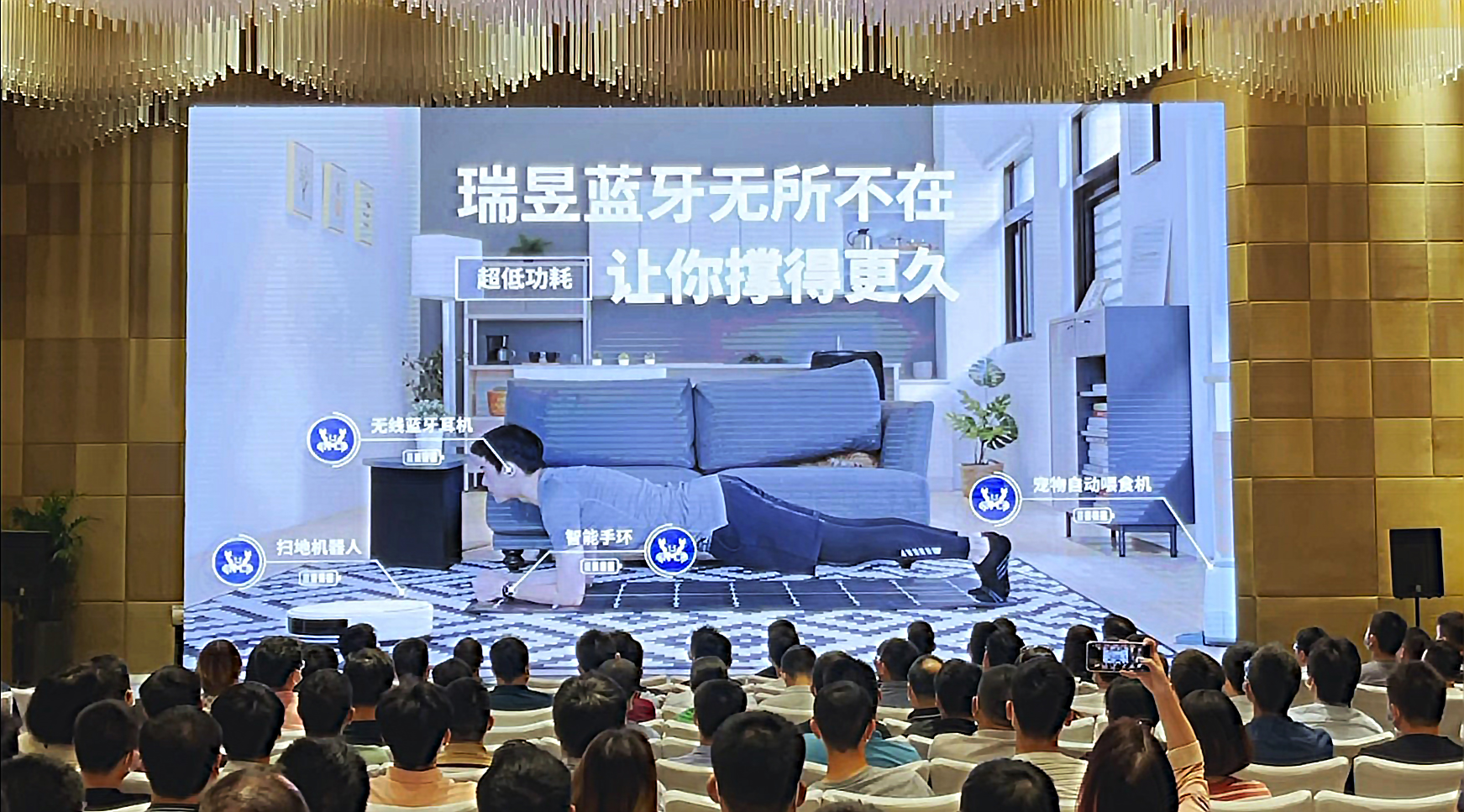 Realtek Bluetooth product image video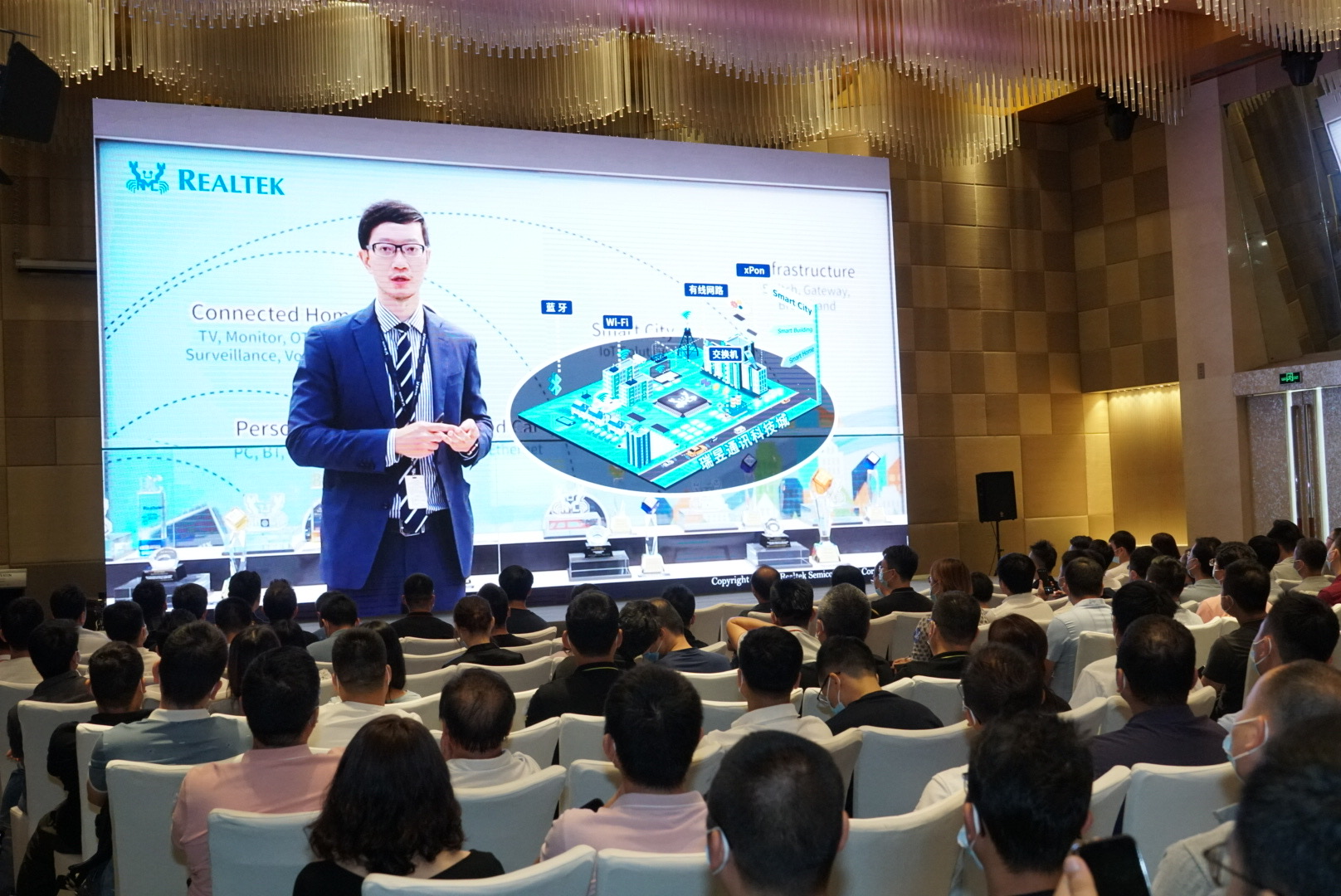 Marketing Director Elton opens
Blue, life changing
Next, enter the introduction of BLE technology application. With the theme of 'Blue, Changing Life', Mr. Liu Yong, Director of Bluetooth Product Application of Realtek China, introduced to you how Realtek's Bluetooth chip entered the market. After more than ten years of hard work, it has become very mature and become First choice for industry cooperation. Realtek's BLE SoC application fields are all-encompassing. For example, RTL8762X is the extremely popular BT5.0 BLE SoC series, with high sensitivity and large Tx power, and impressive screen-swiping capabilities. It has diversified customer development results, from voice remote control. From devices to smart door locks and even smart speakers, these examples prove that Realtek's BLE technology is highly affirmed.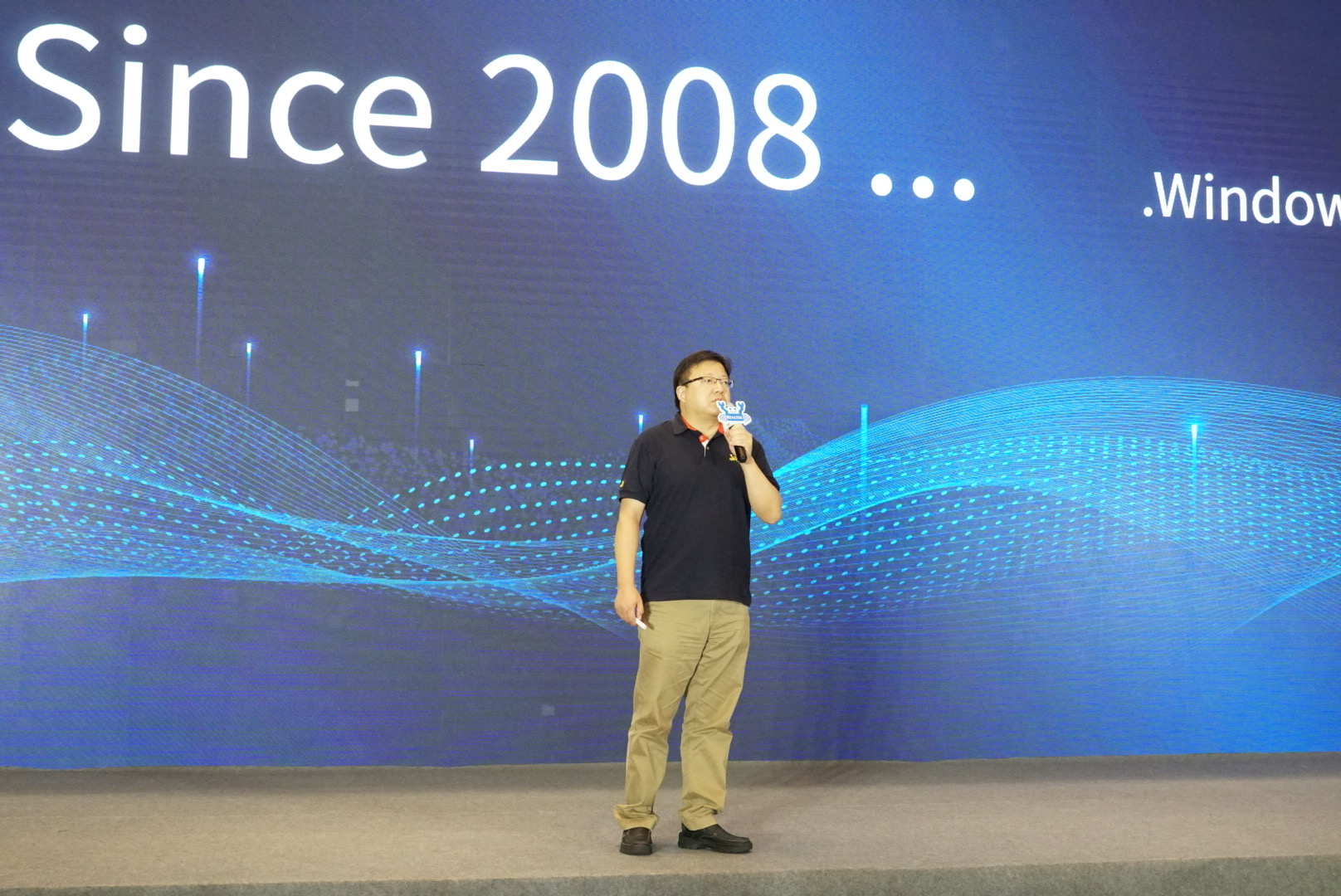 Mr. Andy Liu, Director of Bluetooth Product Application, Realtek China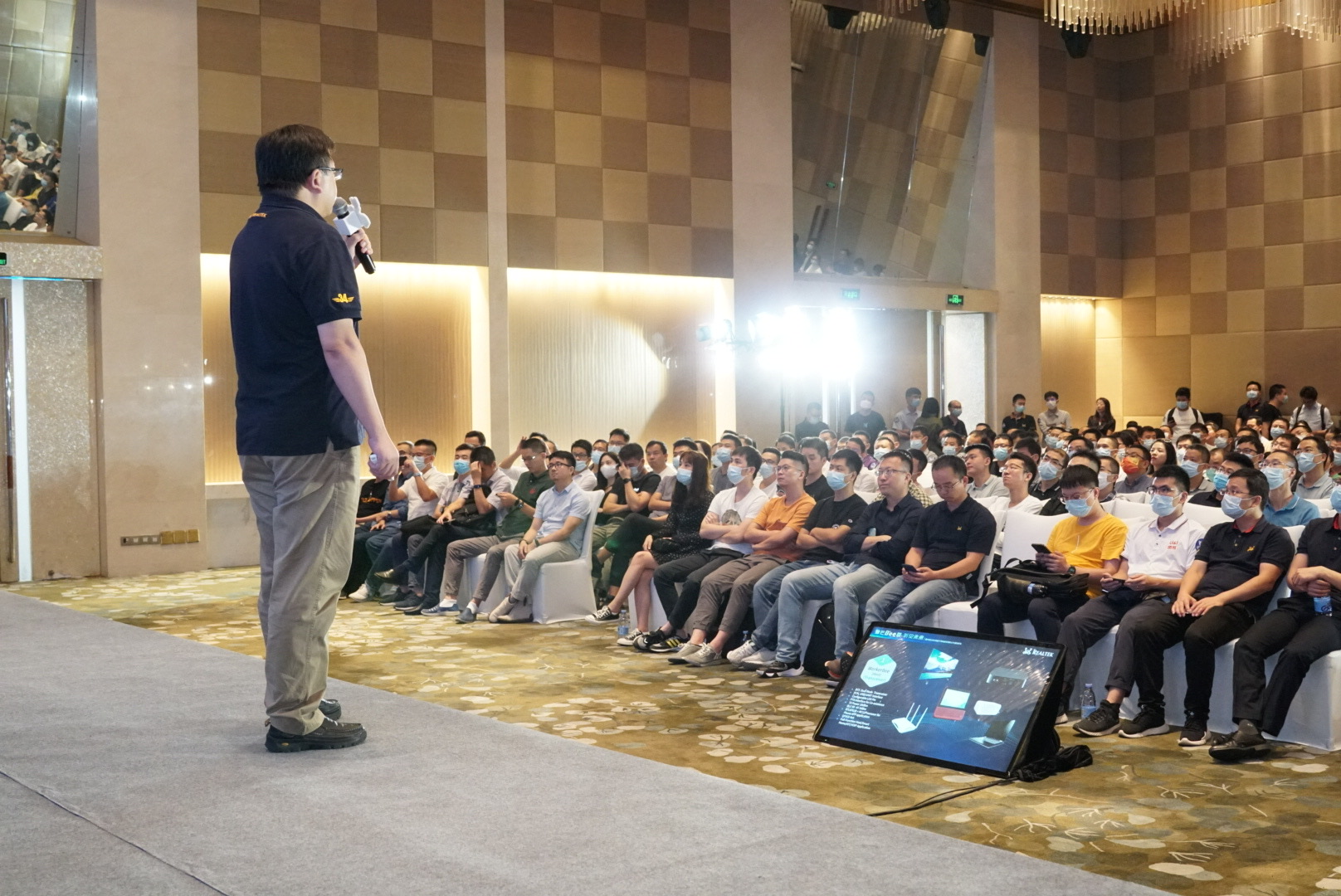 Color, cool wear
Another high-profile product of BLE technology is the wearable device, introduced by Mr. Xue Chuanguo, the director of Bluetooth product application in Realtek China. The replacement speed is fast and requires high integration technology. Realtek chips have always been excellent in this regard. RTL8763E has become the industry's first choice after the launch. The single-chip dual-mode Bluetooth watch solution has high integration and a mature and efficient push-screen solution. Good Bluetooth connection compatibility brings better advantages in the development of wearable products.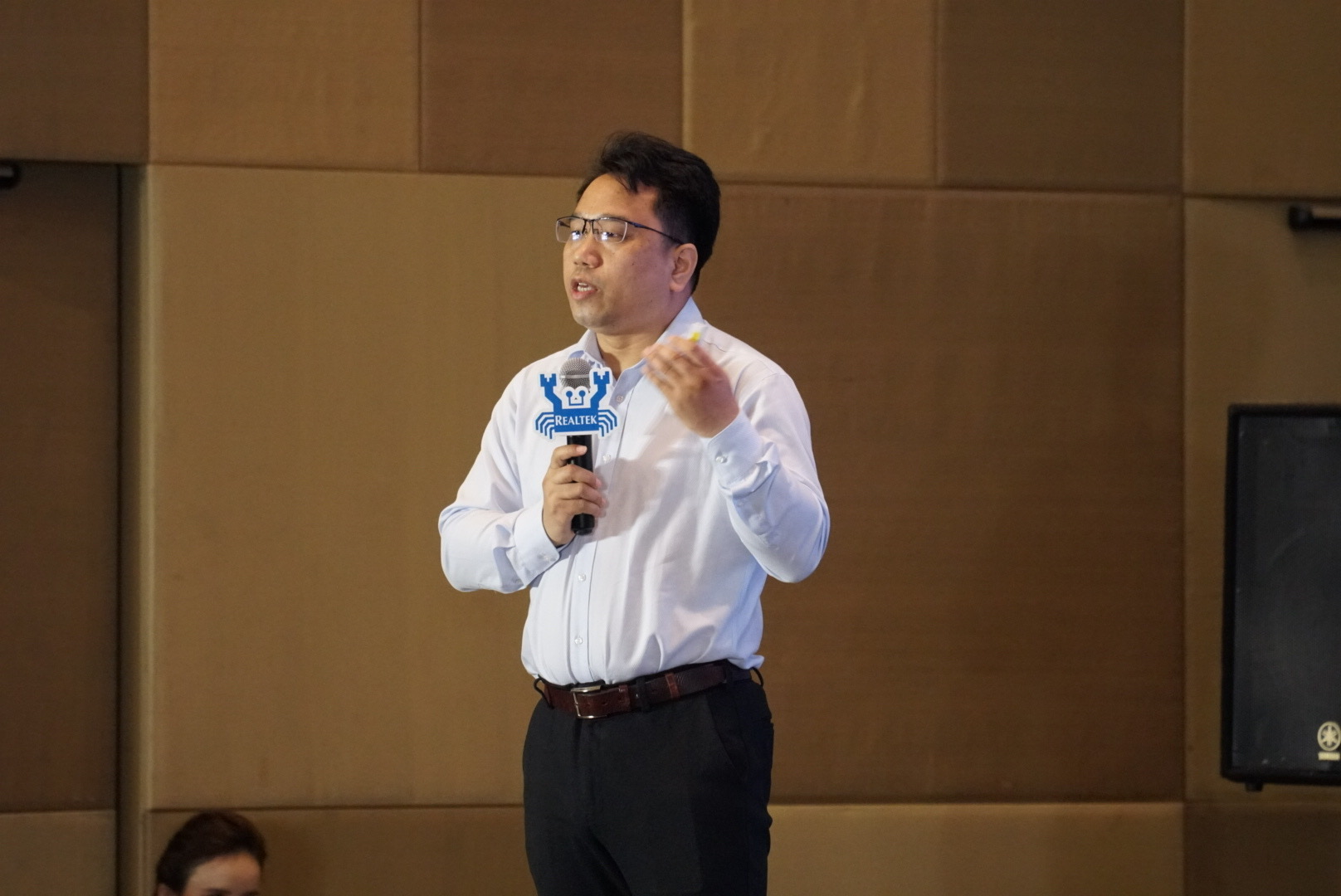 Mr. Chuanguo Xue, Director of Bluetooth Product Application, Realtek China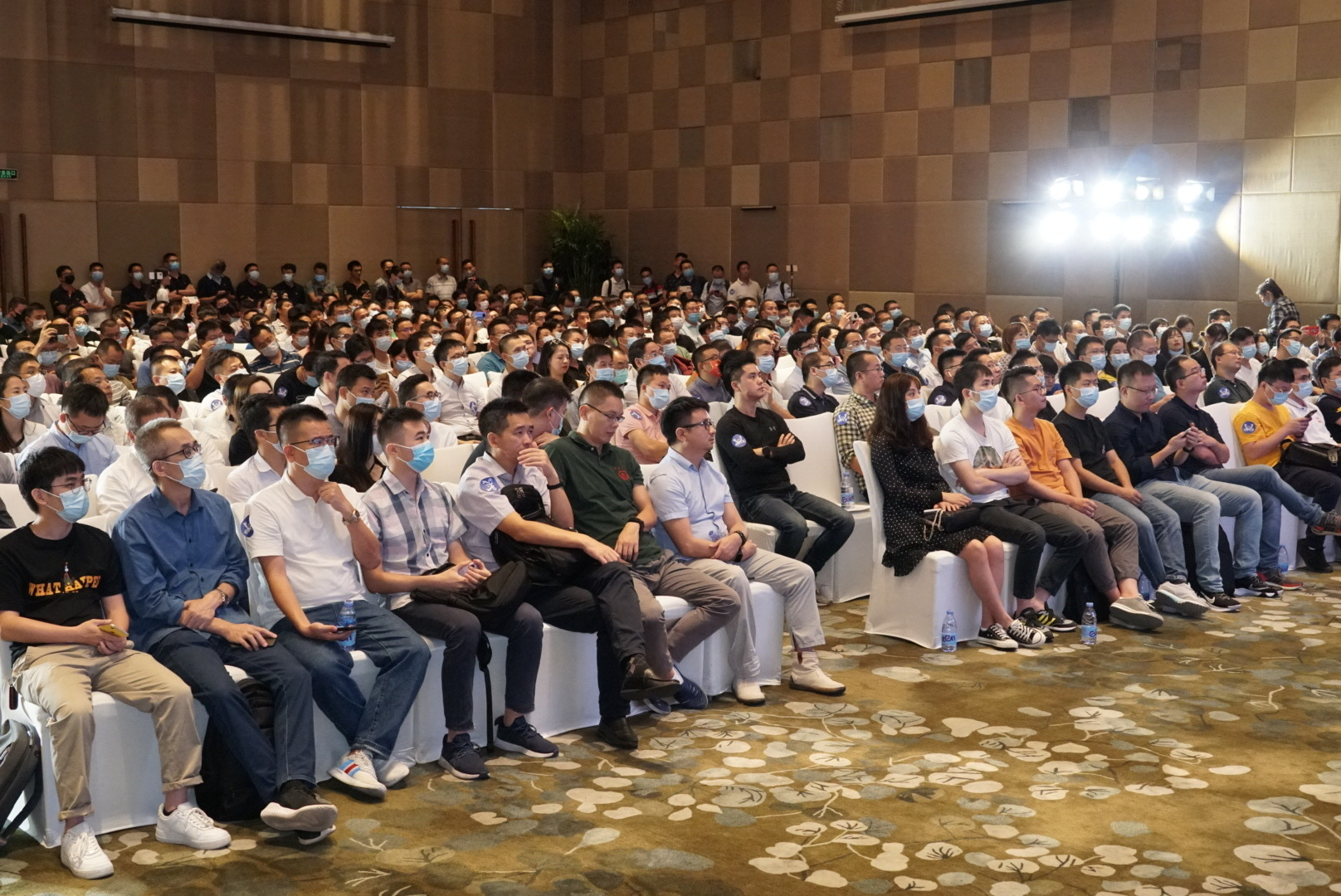 LE Audio forward-looking layout
The third speaker is Mr. Jim Liao, Director of Realtek Bluetooth Audio Marketing, who brings a new LE Audio solution. How to let customers enter LE Audio for the first time and win is the starting point. The future trend of LE Audio and AI shows that powerful neural network computing and rapid mass production capabilities will be the key. The first launch of two chips allows customers to prepare for the TWS market as soon as possible, launching the RTL8773E LE Audio solution that can be quickly mass-produced, supporting LE Audio (Bluetooth 5.3) and the full functions announced by the Bluetooth Association, and it will be released in the world today on October 20 The Bluetooth AI chip RTL8773D solution has excellent features such as a high-performance AI platform and a truly adaptive ANC, ready to lead consumers to hear the future.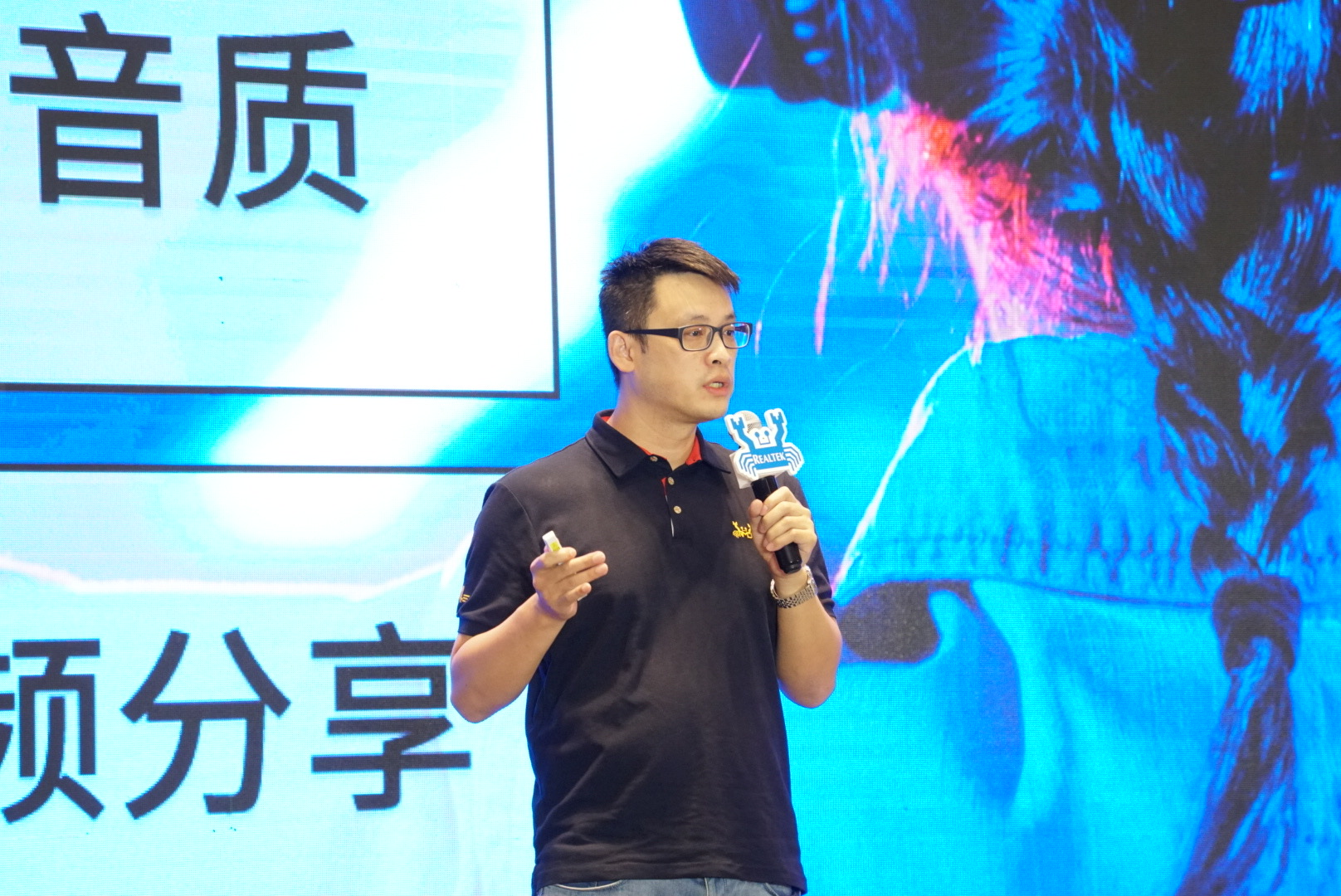 Mr. Jim Liao, Director of Realtek Bluetooth Audio Marketing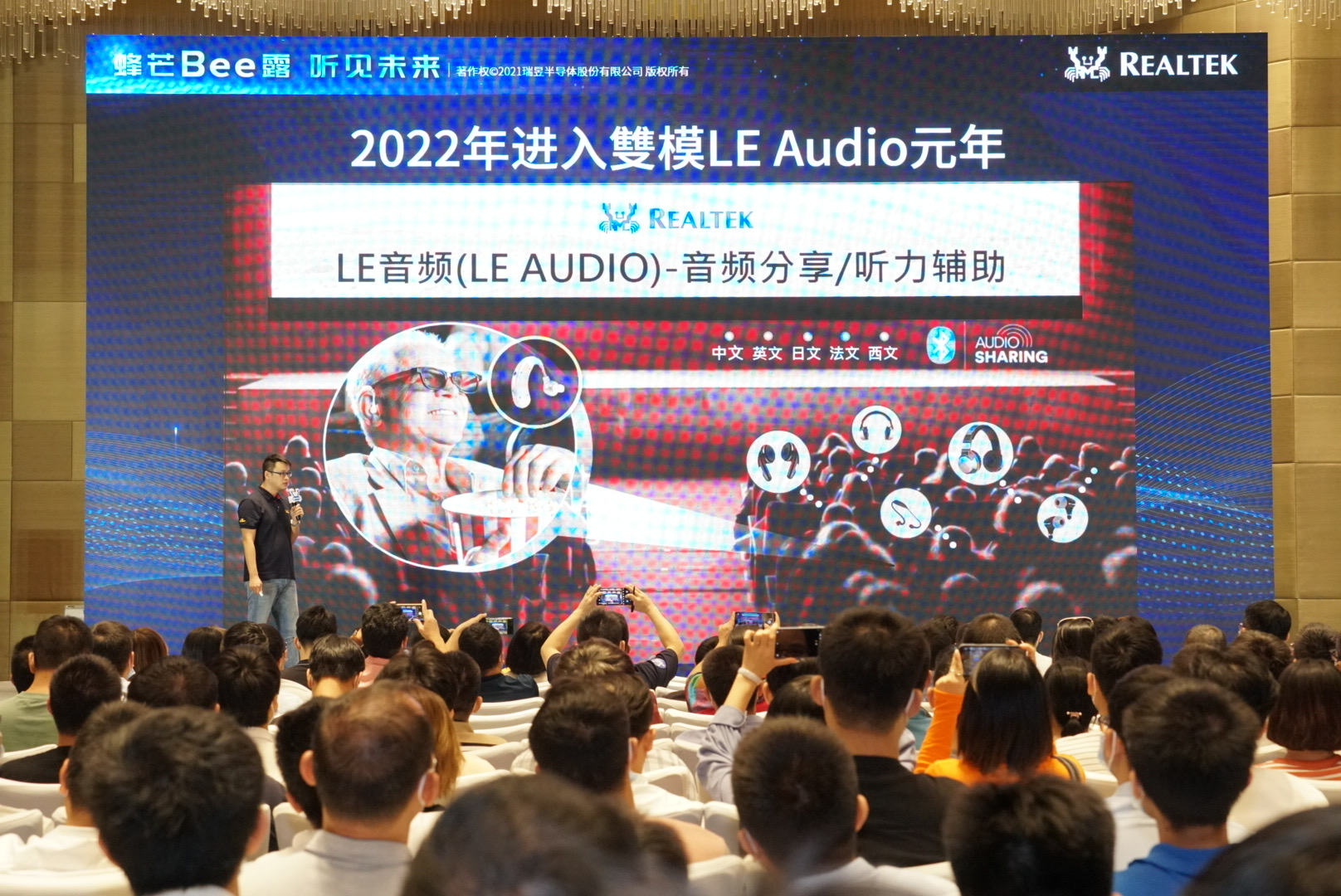 Comprehensive evolution of hearing aids
The last one is Mr. Wu Qi, the project manager of Realtek Hearing Aids, and is also a hearing expert. He mentioned in the presentation that the market demand for hearing aids is increasing. What should we prepare for? Among them, in terms of TWS earphones, it is expected that it can be customized for personal needs through earphones combined with hearing aids. With the newly launched Real Hearing Enhancement (R.H.E.) solution at this conference, the binaural volume can be adjusted independently, the RHE parameters can be adjusted and the vocal frequency band can be enhanced, and users can directly adjust it through the mobile APP. In addition to benefiting more hearing-impaired people, it also pushes earphones toward intelligence and develops toward multi-tasking applications.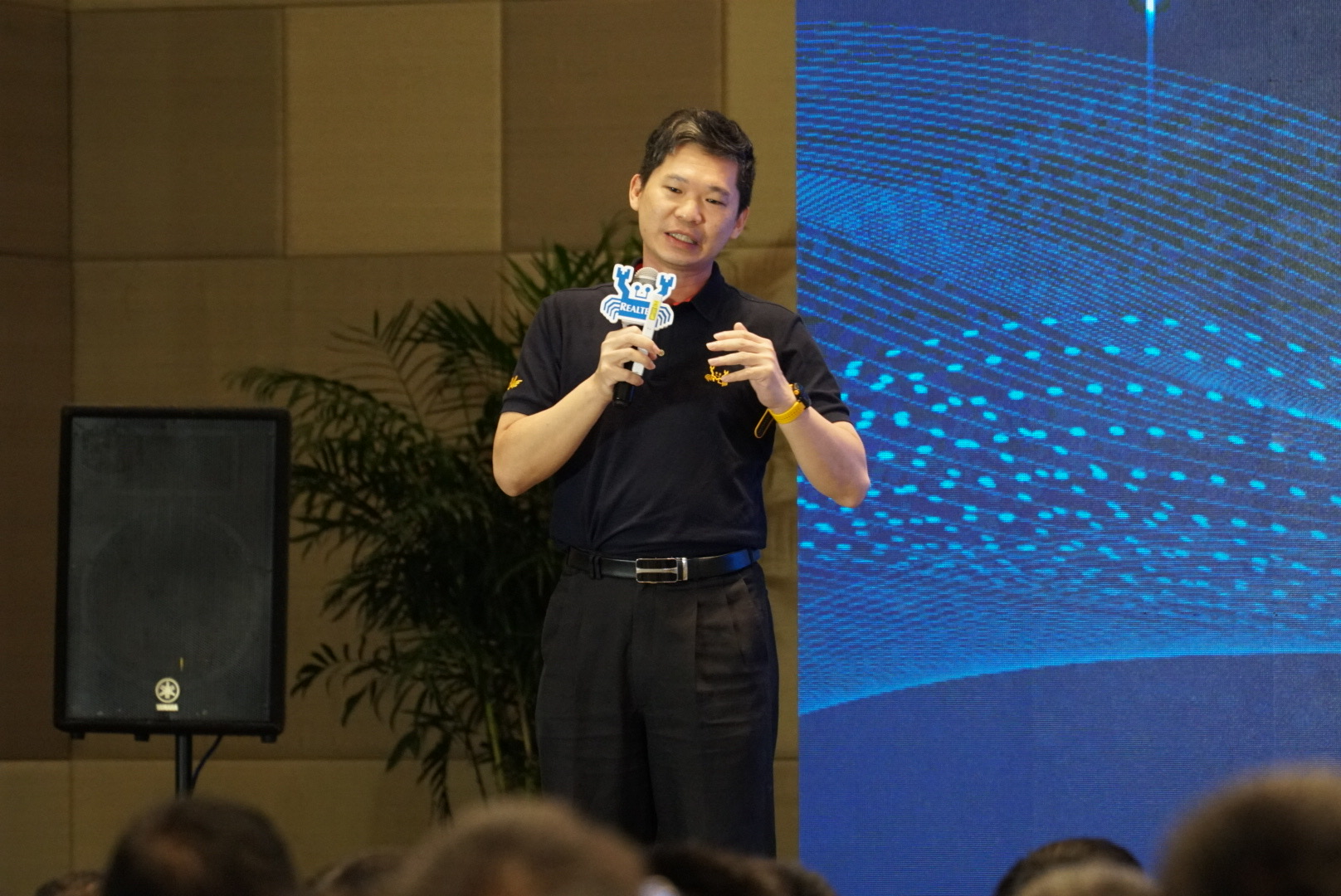 Mr. Charles Wu, Manager of Realtek Hearing Aid Project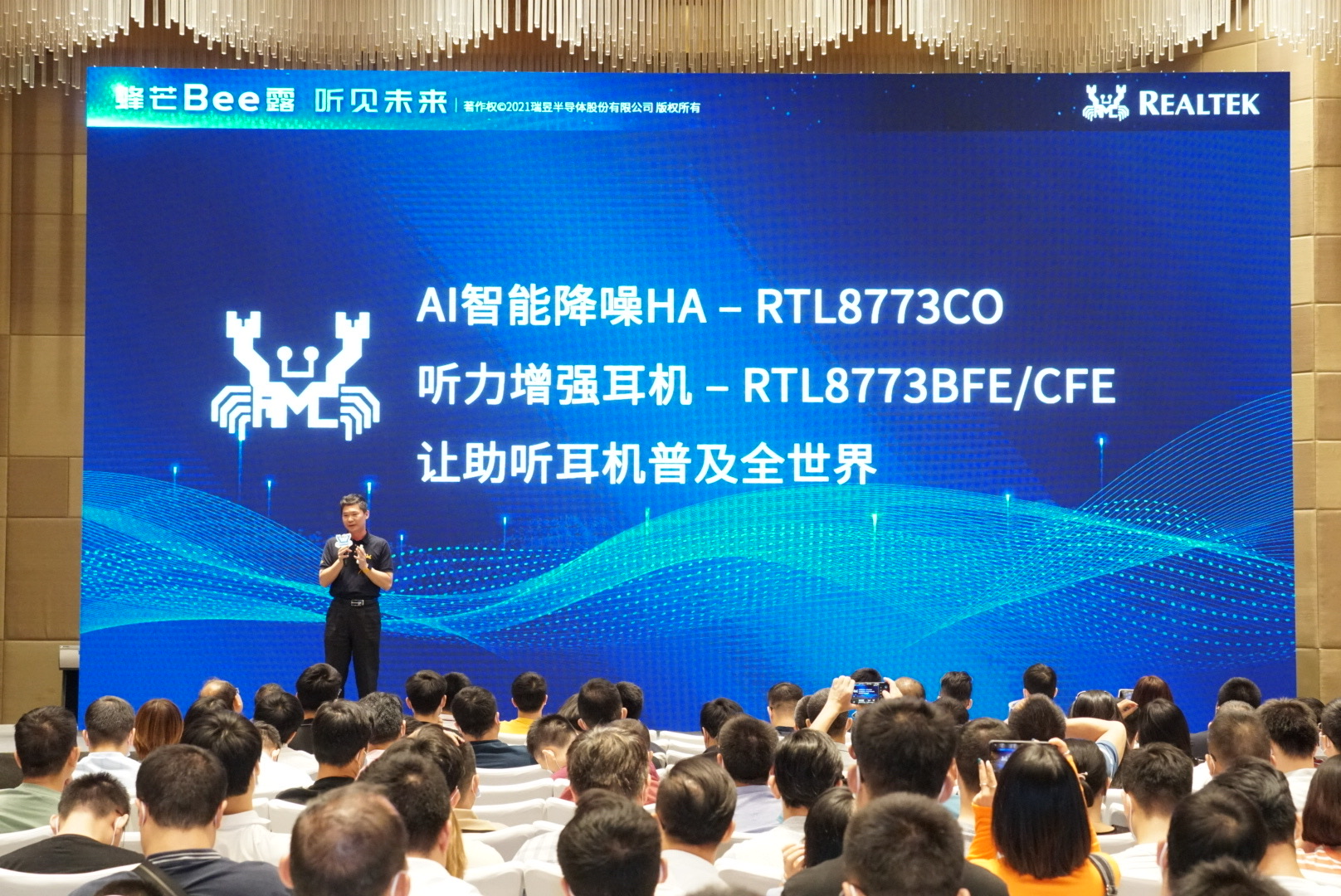 Enthusiastic communication and continuous growth
There are also BT Audio application display room, BLE technology application display room and partner booths at the conference site. The BLE display room showcases smart wear, smart home, smart medical and sports assistance, etc., and BT Audio displays broadcast speakers, TWS headsets and hearing aids. Auxiliary listening earphones, etc. There are also excellent partner manufacturers who set up exhibitions to promote Bluetooth technology products. Realtek has always attached great importance to the field of technology research and development, and continued to invest research and development funds and talents, hoping to provide customers with the most suitable and best solutions. Smart audio is about to enter the next generation, Realtek is ready to hear the future together!