First choice for cost reduction.
E-Scooter dashboard and battery management system (BMS) Bluetooth solutions.

First choice for cost reduction - RTL8762DK/DW + RTL8762CMF
In recent years, the E-Scooter sharing economy has been increasingly popular, environmental awareness has risen, and short-distance commute has increased. Therefore, E-Scooter sales are on the rise. Due to the intensive development of the internet, users have changed from riding needs to multi-application needs. Realtek E-Scooter dashboard and BMS solution are a proper solution for customers.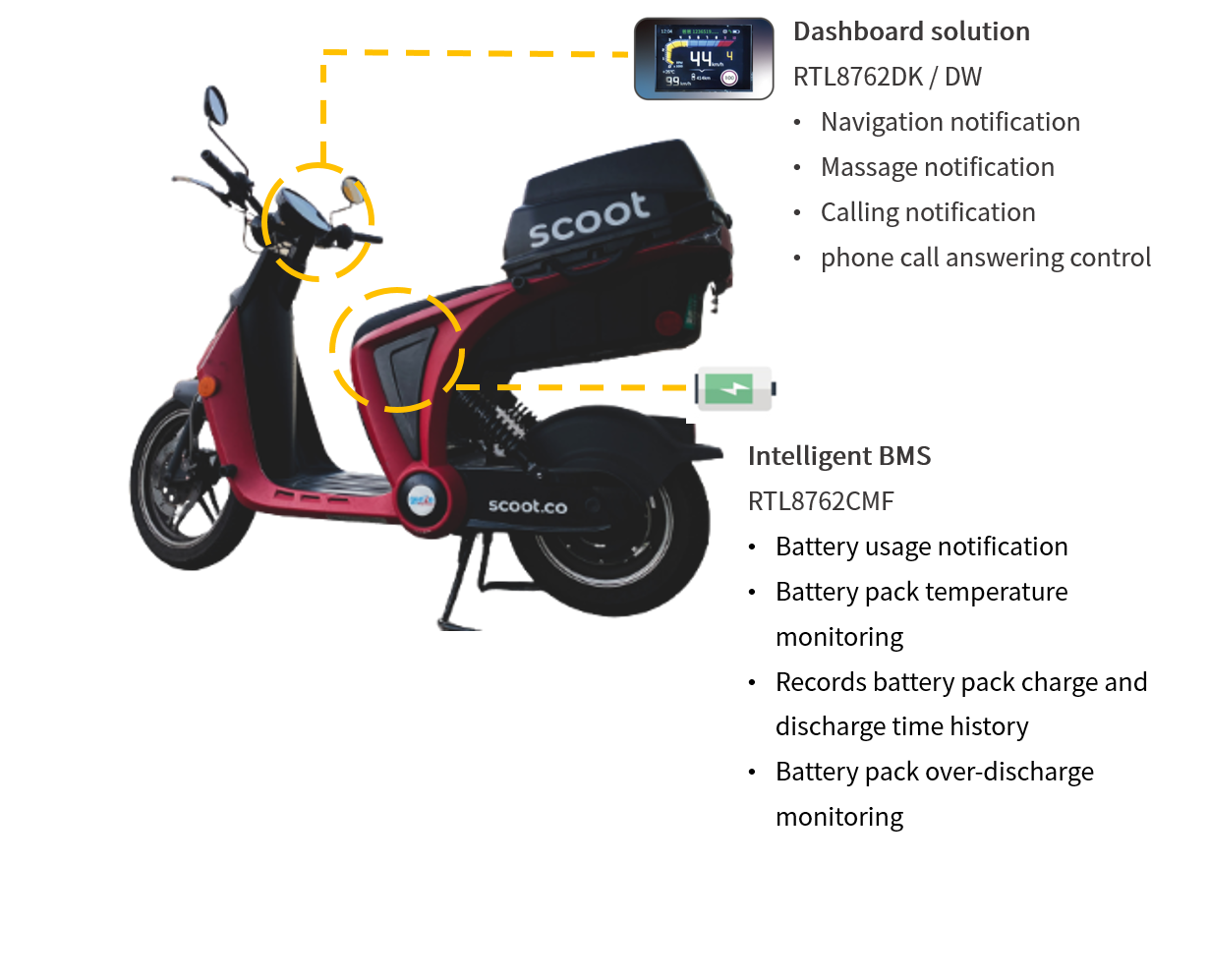 RTL8762DK/DW Dashboard Application
RTL8762DK/DW can achieve many different functionality through the dashboard. These are navigation/message/call notifications and phone call answering controls. This solution can provide users with a safe riding experience. The RTL8762CMF can perform data transparent functions with an external MCU or use the main MCU with Bluetooth to realize the intelligent BMS. Realtek total E-scooter dashboard solution can help customers to save BOM cost and accelerate product development time.