Realtek has a variety of Bluetooth adaptor development solutions to satisfy various customer development requirements.
The dual-mode Bluetooth adaptor is specially designed for Windows/Linux/Android and other systems, including USB and UART interfaces, supporting multiple applications from high-quality audio to wireless calls and human-machine interface.
Practical Application Case
RTL8761BUV/CUV Dual-Mode Bluetooth Adaptor (USB Interface):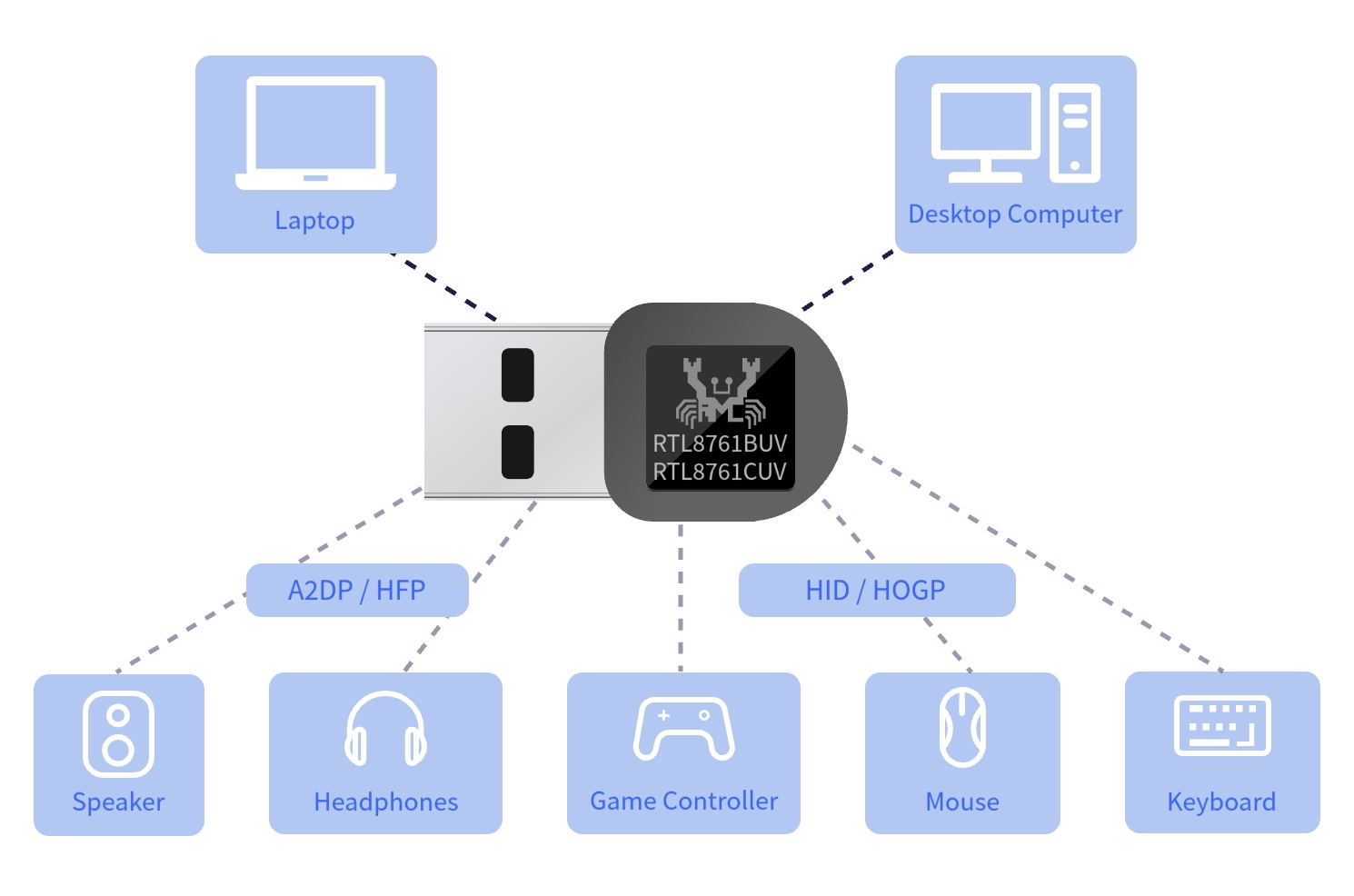 RTL8761BTV/CTV Dual-Mode Bluetooth Adaptor (UART Interface):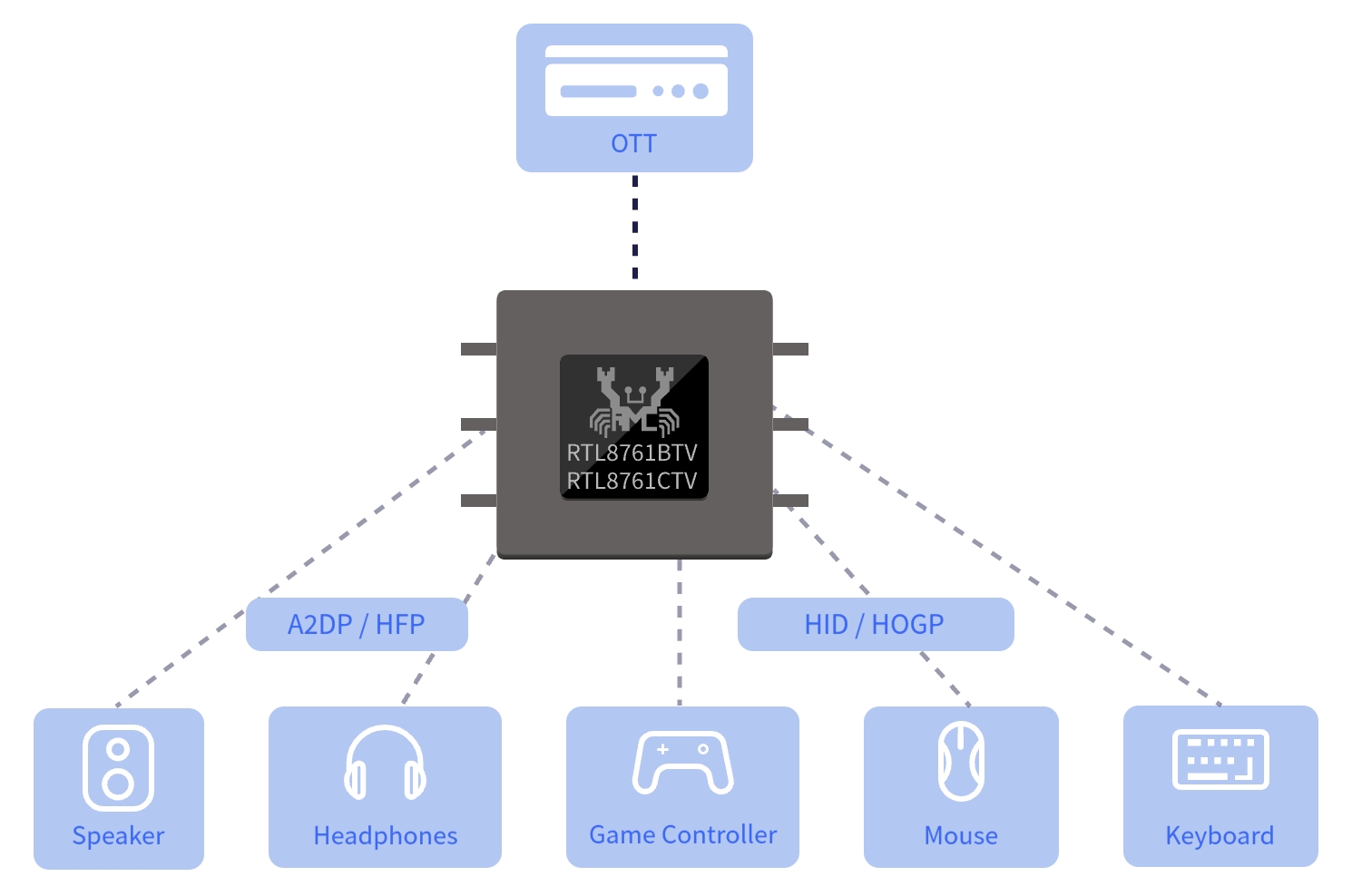 Advantage of Solution
Interface Support
Supports UART/USB interface, communicates with Host CPU.
Variety Platform Support
Supports dual-mode Bluetooth BR/EDR+BLE 5.0/5.3, provides Windows/Linux/Android driver.
Dual-Mode Bluetooth Adaptor SoC Selection Table
| IC Part Number | RTL8761BTV | RTL8761BUV | RTL8761CTV | RTL8761CUV |
| --- | --- | --- | --- | --- |
| Standard | BR/EDR+BLE 5.0 | BR/EDR+BLE 5.0 | BR/EDR+BLE 5.3 | BR/EDR+BLE 5.3 |
| Interface | UART | USB | UART | USB |
| Package | 4mm x 4mm, QFN32 | 4mm x 4mm, QFN32 | 6mm x 4mm, QFN50 | 6mm x 4mm, QFN50 |
Related SoCs
RTL8761BTV

• BT5.1 2M/LR function
• A2DP HFP function
• HID HOGP function
• UART I/F
• Tx : 10dBm
• Rx : BR1M/BLE -97dBm
RTL8761BUV

• BT5.1 2M/LR function
• A2DP HFP function
• HID HOGP function
• USB I/F
• Tx : 10dBm
• Rx : BR1M/BLE -97dBm
RTL8761CTV

• BT5.3 LE Audio AURACAST (BIS, CIS Supported)
• A2DP (Source) / HFP (AG) Function
• HID HOGP Function / AURACAST Function
• UART I/F
• Tx: 7.5dBm
• Rx: BR1M/BLE -97dBm
RTL8761CUV

• BT5.3 LE Audio AURACAST (BIS, CIS Supported)
• A2DP (Source) / HFP (AG) Function
• HID HOGP Function / AURACAST Function
• USB I/F
• Tx: 7.5dBm
• Rx: BR1M/BLE -97dBm