Make dashboards become smarter and more convenient
The dashboard connects with the smart phone through BLE interface, which makes the dashboard display richer, smarter and more convenient, and improves user experience.
Practical Application Case
BLE Dashboard Solution:
Use one single BLE SoC as the dashboard's main controller, drive the screen through QSPI, i8080 or RGB interface, and connect with smart phone, to actualize the low-cost smart dashboard solution.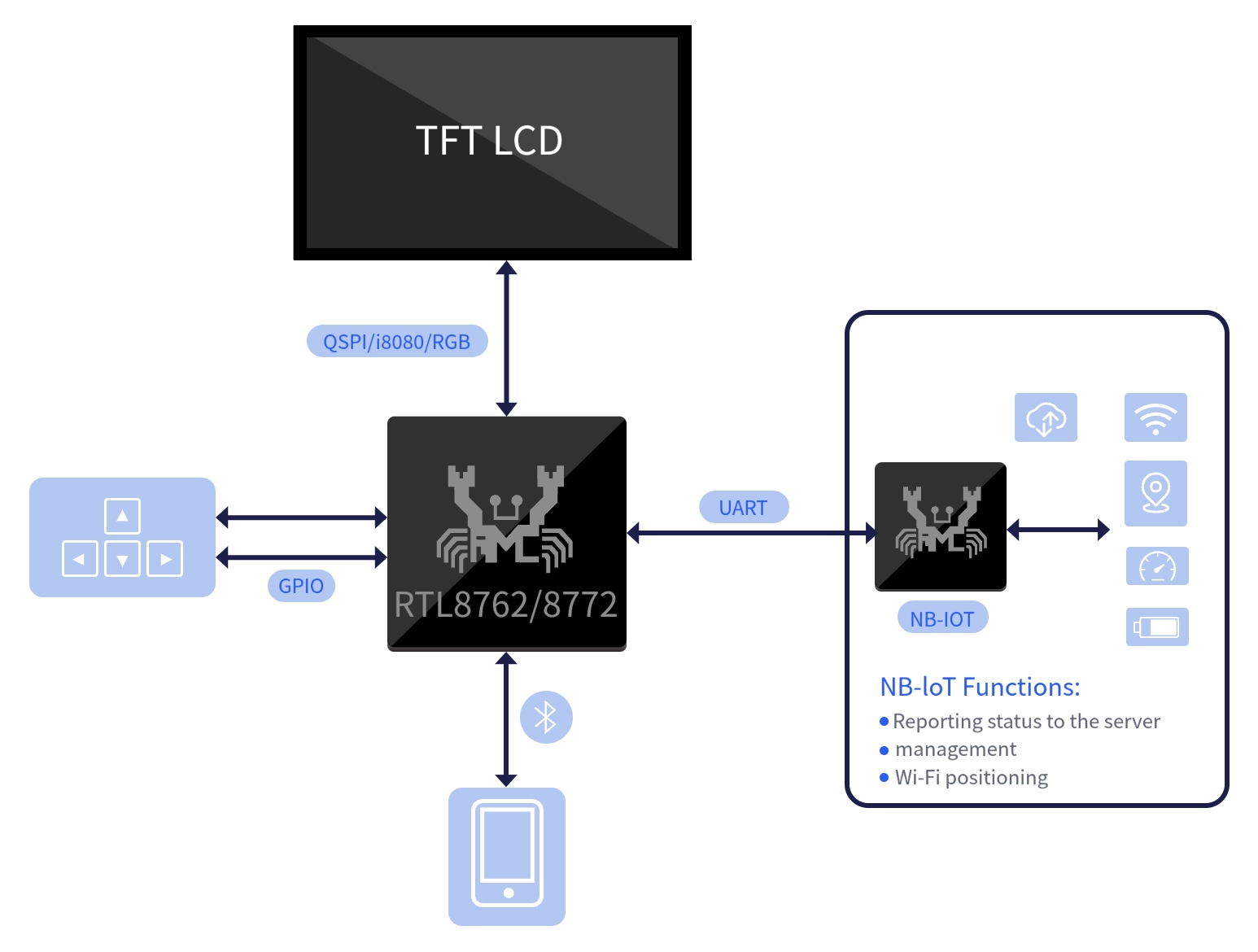 Dual-mode Bluetooth Dashboard Solution:
As an A2DP sink device, the dashboard is connected to a smart phone to support audio playback; at the same time, it can also be connected to a MIC array to realize offline or online voice recognition, endowing the vehicle with smart functions of voice interaction and offline audio playback.