Bluetooth wireless technology has been applied to various fields. IndoorLink, a renowned audio equipment manufacturer, specializes in the domain of audio guidance and mastered the core technology of audio tours. They recently launched a new clip-on one-to-many tour guide device. This wireless tour guide device is not just a simple audio transmission tool, the technology it adopts behind the scenes is Realtek's Auracast™ broadcast audio solution, RTL8763EAU/RTL8763EFL.
One-to-many audio broadcasting can meet the listening needs of large-scale events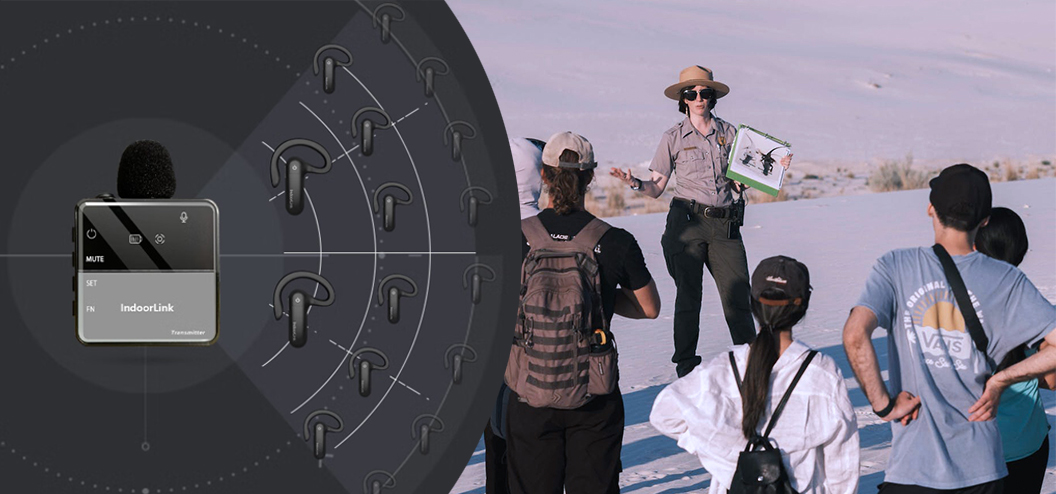 In the past, tour guide devices transmitted messages via infrared or RFID. However, infrared has a short transmission range and can only transmit in a straight line, while RFID can be interfered with by other radio frequencies, and there are also significant concerns regarding data security. Therefore, using the Auracast™ Bluetooth broadcast audio feature is the most ideal for wireless tour guide explainers. Auracast™ broadcast audio is a new feature of Bluetooth technology. Unlike the traditional one-to-one connection method, Auracast™ broadcast audio allows for one audio transmission device to broadcast to an unlimited number of receivers. This means that smartphones, laptops, TVs, and public broadcasting systems can all serve as audio transmitters, while receivers can be various earbuds or hearing aids.
The wireless tour guide explainer in this case study was developed based on the Realtek Auracast™ broadcast audio solution. It broadcasts from a transmitter on the guide to the receivers of 35 group members'. It even allows for more headphone receivers to be developed so it can meet the needs of large groups, such as tour guide narrations, simultaneous interpretation, government and corporate receptions, museum exhibitions, meetings, and other occasions.
Bluetooth BIS provides superior audio and broad transmission range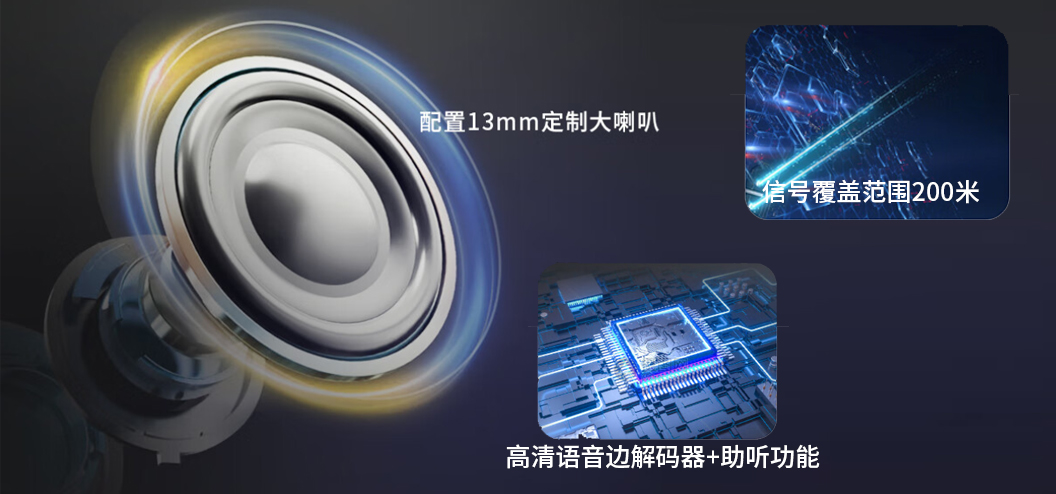 The wireless tour guide device built using Realtek's Auracast™ broadcast audio technology excels in clarity, reception range, and ease of operation. Its powerful signal coverage extends up to 200 meters, ensuring consistent and stable audio transmission in various environments. Additionally, the solution supports cloud connectivity, offering real-time translation capabilities, allowing users to select their desired language. Furthermore, it integrates assistive listening features to ensure that individuals with hearing impairments can also enjoy the optimal listening experience.
Five Key Features of Realtek's Auracast™ Broadcast Audio Solution
• Comprehensive Support: Whether it's transmitters, assistants, or receivers, Realtek's Bluetooth technology fully supports the Auracast™ ecosystem applications.
• Assistant App: Realtek's independently developed Realcast App can be installed on phones that don't support LE Audio yet, achieving seamless audio transmission. In the future, it will also be supported on LE Audio wearables and related accessories.
• High Security: The technology ensures encryption of signals at the transmission end and decryption at the receiver end, safeguarding the security of audio transmission.
• Ultra-Low Latency: Realtek's solution can define latency time based on product requirements, offering the advantage of low latency in Bluetooth.
• Hearing Aid Integration: Combined with Realtek's hearing aid earphone solution, it offers a superior auditory experience for those with hearing impairments.
The integration of Realtek's Auracast™ solution with IndoorLink's wireless tour guide device has undoubtedly paved the way for a new chapter in broadcast audio transmission. In the future, we look forward to witnessing more such innovations, offering users unparalleled audio experiences and adding convenience and enjoyment to people's lives.